Your Trusted Partner for Electrical Services
Nelson Electric is your best choice for commercial, industrial, and multi-family dwellings in and around Seattle and Puget Sound. Call us today!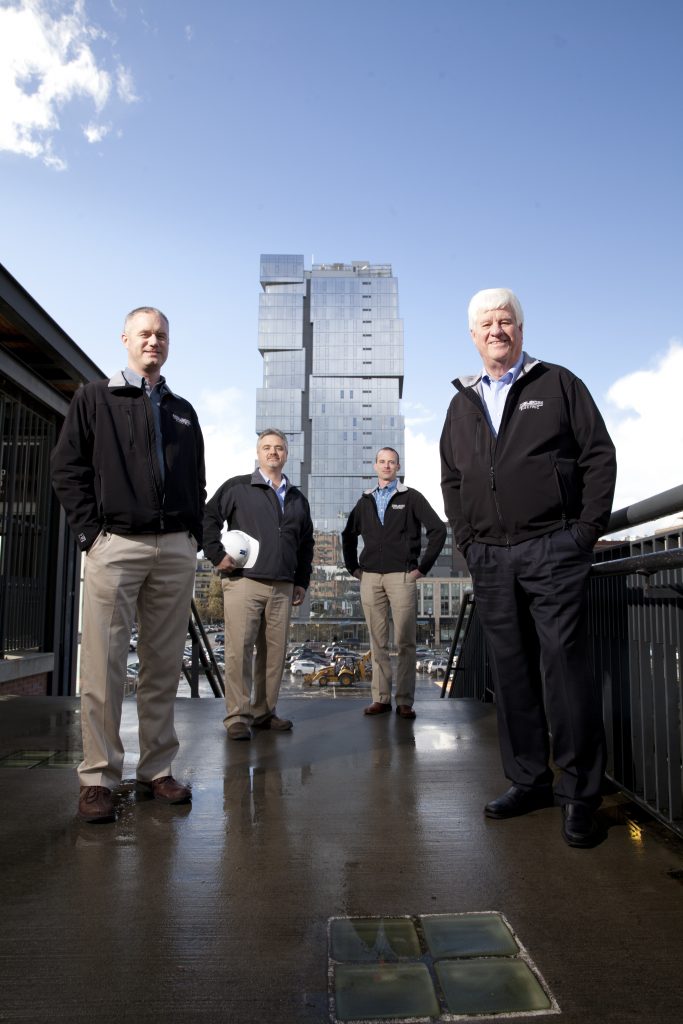 Photo credit:  Seattle Business Magazine
If you're building a commercial or industrial business in Seattle or the Puget Sound area, there's one thing you need — a full-service electrical and cabling contractor you can trust.
From our humble beginnings in 1951, Nelson Electric has become the premier electrical contractor and service provider in Puget Sound and the surrounding area.
Nelson Electric is a top design/build electrical and cabling contractor. Our company provides quality service, from drawing the first design schematic to completing the job successfully.
But, our commitment to you doesn't stop there.
Not just an electrical contractor. Nelson Electric is your trusted advisor.
Seattle-based Nelson Electric was an early pioneer in the design/build team approach to construction. We'll work directly with your design team, providing valuable money-saving advice.
Take advantage of our broad industry knowledgebase to avoid construction and cost issues.
We maintain the balance between:
Your helping hand for construction services
We can help with your next construction project as well. Every year, we assist countless clients in project and labor management. On projects that we construct for clients, we can provide the design as well.
The Puget Sound area has multiple jurisdictions, each with their own spin on electrical code requirements. We've seen them all, and can guide you through the muddy waters of code compliance.
Nelson Electric works for you now...
and for the future
When you move into your new or newly remodeled commercial or industrial site, your work's just begun. Maintaining it is now a priority.
Nelson Electric is your partner for building electrical and cabling maintenance, too. We'll help keep all your systems—electrical, network, and life safety—up and running through preventive maintenance planning and execution.
While we can save you money with our preventive maintenance expertise, we provide emergency services as well. Our fully stocked service vans are at the ready 24/7, all year round.
When an electrical or network system fails, or when your life safety equipment needs repair, Nelson Electric has your back.
Nelson Electric truly is your electrical and cabling partner
We're here to help make your business dreams a reality. We provide: